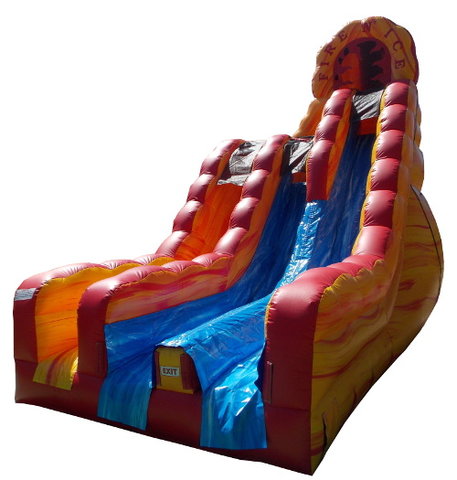 20' Fire and Ice DRY Slide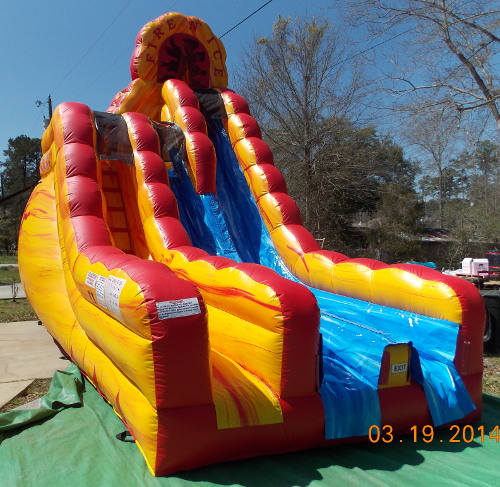 Heat up the party by cooling it down!
This 2-story double-lane dry slide has two different platform heights to choose from, giving you two unique sliding experiences and double the capacity of a single-lane slide. Climb the ladder and stop at the first platform or continue 3-1/2-feet higher to the second platform before sliding down. Both sliding lanes have a steep sliding angle that makes is super-fast. Little kids can choose the shorter lane while daredevils choose the taller one. This is a great slide for a mix of all ages and it works well at parties as well as fairs, festivals, and bigger events.
Setup Requirements: Approx 25' deep x 20' wide flat ground with 22' of overhead clearance at the rear, one electrical outlet within 125 feet, and a hose faucet.
Specifications
Size (Length x Width x Height)
20' x 14' x 20'
Recommended Ages
3-teenager
Max weight capacity (per person)
175 lbs.
Max number of occupants
N/A